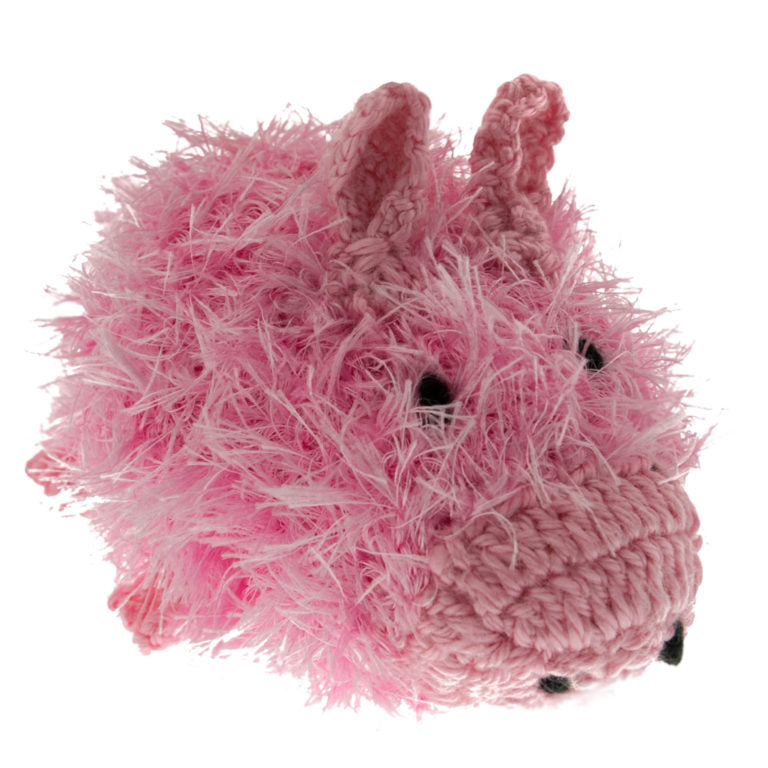 Z - Toy Pig
Regular price $12.70 Sale
Complete with a snout and pointy ears, these pigs don't OINK but are sure to squeak! Hand-crocheted and detailed with unique funky-fur yarn, our toys are known for their soft and smooth texture that dogs can't seem to get enough of. In addition, all of our little piggies come containing our signature squeaker, giving these toys the responsive sounds and textures that will put this pig on par with ham and bacon lovers everywhere—especially those with four paws!
Size: 4 inches
OoMaLoo dog toys are handmade by women in the poor neighborhoods of the Anatolian Plateau. Craft-needlework is one of the few methods these women have of earning an income.
-Made by hand (knit/crocheted).
-Generates income for poor women in Anatolia.
-Promotes dental health.
-Contains industrial-strength squeaker.
-Made of non-toxic material.
-Used both indoors and outdoors.
-One of the most durable toys on the market.
-Machine-washable (cold) and air dry.